Retirement and Awards
TBU Retirement/Pension Workshop
Annually, the D23 TBU Pensions and Benefits Committee host the Retirement/Pension Workshop with the Pensions Officer, from OSSTF Provinical Office. The workshop provides useful and necessary retirement information and is open to all TBU members as it is never too early to plan for retirement.
This years retirement workshop is tentatively scheduled for: Theusday February 9, 2016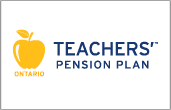 For additional Pension information, click here to access the OSSTF Provincial Office website.
TBU Retirement and Awards Dinner
Annually, the Teachers' Bargaining Unit hosts their Retirement and Awards dinner celebration. The TBU honours retiring members and guests along with TBU award recipients - student achievement awards, TBU Entrance Scholarship, TBU Presidents Award, TBU Teacher Awards, TBU 25 year member recognition and OSSTF Provincial awards.
Please consider nominating a colleague for the TBU Teaching Awards - Overall Excellence and Innovative Methodologies (award criteria attached below). Do you have a child attending post secondary education in 2016? Complete and submit our Entrance Scholarhip form (attached below).
This years Retirement and Awards dinner will be held on June 9, 2016.
CONGRATULATIONS TO OUR RETIREES - June 2015
Related Attachments
| | | |
| --- | --- | --- |
| | | |
| | | |
| | | |
| | | |
| | | |
| | | |